Take the first step to becoming a homeowner
Our local loan officers work to match you to the right home loan or refinancing option. Whether you're a first-time homebuyer or taking the next step in your home-owning journey, we'll be there by your side.
First National Bank of Gillette offers the best mortgage tools available on the Internet - easy, convenient and right at your fingertips.
Together with one of our experienced loan officers, you could be on your way to owning your dream home, refinancing your current home or do that remodel project you have been wanting to do.  
All of our loan officers live in Gillette and are committed to the growth and well being of not just our community but the people that make our community such a great place to live and raise a family.
Congratulations on your decision to buy a new home! There are many important things to consider throughout the process, especially if you're a first-time homebuyer.
Our online application process is conveniently designed to allow you to stop any time and pick up where you left off. After you submit an application, you can check loan status at your convenience. You can even upload your documents without having to come in to our office.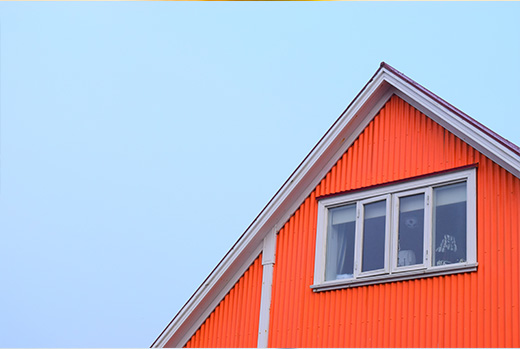 If you are planning on remodeling your home - be it a kitchen, bathroom or backyard - you can contact one of our mortgage professionals who will help find the right loan for you.
How our home loan process works
Once you select us to obtain your home loan, you'll be amazed at how quickly and simply the loan process moves. Before you know it, you'll have a mortgage that suits your lifestyle and saves you money.
With First National Bank of Gillette you can come into our office to start the loan process or you can start your loan application right now by clicking the "Apply Now" button above.
Throughout the loan-application process, we provide you with regular updates. You can also e-mail us with questions or new information. And if you want assistance, a mortgage expert who can answer questions is just a phone call or email away.
Your entire loan process is handled here in our office by knowledgable staff, all of which live and work here in Gillette.
Here's an overview of the loan-application process
When you've decided to buy a home or refinance your current home click one of the buttons above to fill out our online application or you can request a free consultation. Also, visit our Mortgage Checklist page for a list of documents you will need to bring us to complete the application process.
STEP TWO -- You are Pre-Approved!
You can now go searching for the perfect home for you.  Once you have a signed contract make sure to get it to us as soon as possible. We will work with you and your realtor to ensure a smooth and successful home loan process.
Keeping it LOCAL allows for reasonable costs, quick processing, and timely closings.